The following resources have been assembled to provide you with more chiropractic wellness care information available on the internet.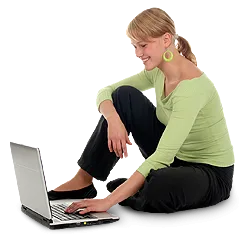 Pregnancy - General
https://www.spinningbabies.com...

https://evidencebasedbirth.com...

Birth Doulas

Kelly Googe

Mary Ficek with Peaceful Birth
http://www.apeacefulbirthdoula...

Tara Young with Tara Young Birth Services and Photographer
Lactation Support

Jess Willis, IBCLC with Sunshine Lactation
https://sunshinelactation.com/
Amy Johnston, IBCLC with Community Lactation and Parenting

https://www.communitylactation...
Rachel Sultzer with Hugs and Snugs Postpartum Care Services
Sarah Rodarte, IBCLC with Blissful Babies Lactation
http://www.blissfulbabieslacta...
Fitness - prenatal yoga, postpartum fitness
4th Trimester Fitness Method

Smart Body PT
In Balance
Acupuncture

Julee Miller, AP with Health Pointe Jacksonville
Amu Galvan, DOM, L'Ac, FABORM
Homeopath
Toni Krehel, AP with Beaches Acu-Medical
(904) 821-9535
Naturopath

Todd Robinson, ND with Wellness Working Group
https://wellnessworkinggroup.c...

Brooke McNeal, ND
Pediatricians
Valerie Miles, MD and Dhanu Sant, MD with ThriveWell Pediatrics
http://thrivewellpeds.wpengine...

Noorjahan Ali, MD with Advanced Pediatric Care
Carolina Ceron-Canas, MD with Ceron Pediatrics
https://www.ceronpediatrics.co...

Alyin Ozdemir, MD with Integrative Medical Groups
Massage Therapy

Bootsy Haas, LMT with Tranquil Waters
(904) 465-4443
Victoria King, LMT with Lifted Spirit and Wellness
(904)672-5115

Fitness Centers
Scott Hernandez, DC with Kai Fit