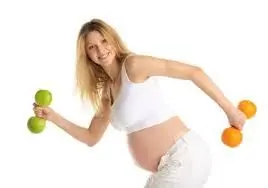 Welcome to the new patient center for Alterman & Johnson Family Chiropractors and Blooming Bellies. We have provided gentle chiropractic care in Jacksonville and Jacksonville Beach for almost 30 years. Our focus is family care including pregnancy chiropractic, we also provide chiropractic adjustments for infants, toddlers and children of all ages, as well as adults.
We understand that arriving at a chiropractic office for the first time can be nerve wracking. If you've never experienced chiropractic care before, you may not know what to expect when you come to our office for the first time. Filling out paperwork, learning new faces, and getting to know your way around the office can be an overwhelming experience.
That's why at Alterman & Johnson Family Chiropractors, our aim is to remove any unnecessary stress or tension and make you feel comfortable during your visit with us.
In this area of the website, you will be able to take care of the items necessary for your chiropractic visit prior to arriving, in the comfort of your own home. If you have any questions at any time, please don't hesitate to contact us at (904) 479-0363!
---
TESTIMONIAL
"I am a patient of Dr. Johnson's and have been for the last few months. One week ago today, I was in labor and had been for 15 hours, with little progression. I called Dr. Johnson, and she came to my house (I was having a home birth) and adjusted me. Within 6 hours I went from 3 cm dilated to delivery, all thanks to the alignment I received. I cannot thank Dr. Johnson enough for doing that for me, on a Saturday, out of the kindness of her heart. Here I am, a week later, with my perfect bundle of joy. We love A&J Chiro!"
Tori B.
---